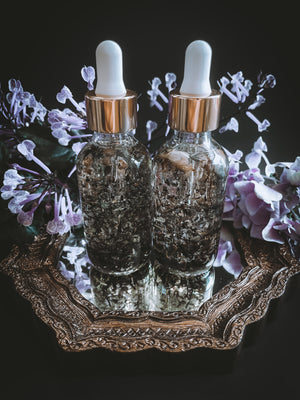 Protect Me: Black Tea, Chamomile & Lily Bath & Body Oil
Sale price Price $15.00 Regular price Unit price / per
Each 2oz glass jar come equipped with droppers for precise use.
This is a base oil of pure coconut oil, mixed with Black Tea, Chamomile, Lily & Tonka Bean oil. Inside you will find a dark mix of whole tea leaves and whine chamomile florals.
This can be used directly on skin for a natural lotion and perfume, or added to your bath. You can also add to beauty products such as lotions and balms.
Please shake before use!